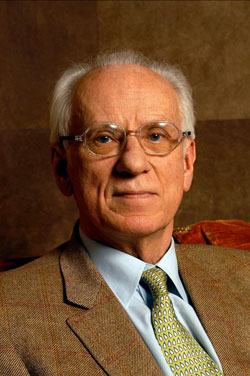 As a pianist ans as a teacher, Marian Rybicki brings together two renowned traditions, having studied at both the Frederic Chopin Academy in Warsaw (class of Zbigniew Drzewiecki) and the Paris Consevatory (class of Pierre Sancan).
After a highly successful career as performer, primarily in Eastern Europe, he moved to Paris where he dedicated himself to teaching. Since 1979 he has led one of the most reputable piano classes at the École Normale de Musique de Paris / Alfred Cortot and has taught master classes in countries throughout Europe and Asia as well as in the United States.
Many of his students have won prizes in major international competitions including Chopin in Warsaw (1990 and 2005), Santander (First Prize 1978), Leeds (First Prize 2009), Marguerite Long – Jacques Thibaud (First Prize in 2004), Hamamatsu (First Prize in 2012), Arthur Rubinstein Tel Aviv (First Prize in 2014), Bucharest-George Enesco (2014), Busoni, Porto, Geza Anda, Geneva.
In addition, Mr. Rybicki serves on the juries of international competitions, among them Beijing (1999 and 2014), Moscow (Chopin Young Pianists and Scriabin), Shanghai, Tokyo (PTNA), Bolzano (Busoni), Kiev (Horowitz), Monte Carlo, Porto, Tbilisi, Jaen.
From 1975 until 1995 Mr. Rybicki was the music advisor for the Centre National des Oeuvres Universitaires et Scolaires in Paris.
In 1993 he became the artistic director of the Animato Association in Paris. In this role he has established several new international competitions, among them: Grand Prix Animato" (Paris), Morocco Philharmonic International Piano Competition (Casablanca and Rabat), Prix du Piano Interlaken Classics (Bern), Nuits Européennes du Piano (Luxembourg).
For his many achievements, Marian Rybicki was awarded the Golden Cross of the Ordre de Mérite.