Nov 28, 2011 /*php the_category(', ') */?> /*php edit_post_link('Edit', ' | ', ''); */?>
/*php the_author(); */?>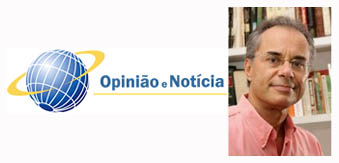 "He is from the era of the Internet; she from that of the gramophone. He can be heard instantaneously on YouTube; her recordings need to be recuperated. He plays with an appetite bordering on fury, but not without delicacy; she also had fire, with the strength and courage that lay behind a musical personality that emphasised cantabile and beautiful sonority."  This is how Clóvis Marques' criticism in Monday's  Opinião e Notícia newspaper begins (November 28).  See below the main passages:
Guiomar Novaes is recalled in a book and a festival that brings the winners of important international piano competitions to Brazil.
Seeing DaniilTrifonov play a recital dedicated to Chopin and Liszt in Rio's Opera House – on a brand new Steinway donated by BNDES to the Brazilian Symphony Orchestra – was moving and enlightening.
Moving because the young man plays with a commitment and brilliance that are not only those of a bête à concours: with his longs arms and hands, the physical involvement that uses the entire body, giving the shoulders a central role. Trifonov will no doubt soon have much to say, perhaps when he no longer dedicates his recitals to pieces that show off his technique.
Enlightening precisely because bringing together in a programme only those piano pieces in which Chopin and Liszt give the pianist the greatest opportunities to show off the capacity of his fingers, speed and virtuosity in the strictest sense, can be frustrating: being overwhelming can be tiring…
Even so, it is not easy to find a pianist today who plays Liszt's transcription of  Paganini's Campanella or Liszt's first Mesphisto Waltz; this latter with such clarity in the multitude of voices and dynamics, with such control and profusion of sonority. In the Liszt adaptation of Schubert's Trout Quintet, the volubility of aquatic images was amazing. In the Chopin Études Op 10, if at times the excessive speed and showing off is a little off-putting, Trifonov also enchants us with the ethereal grace of his touch, the brilliance of the sound, a certain corporal, palpable aspect to his féerie, as in Étude nº 8.
Guiomar recalled
Sampaio and Medeiros' book is not the first (they themselves quote Guiomar Novaes: Uma arrebatadorahistória de amor, by Maria Stella Orsini), but is certainly a novelty as regards the seriousness of its research. The book is centred on the pianist's life in New York, where she built her career between the 1920s and her death in the 70s, which is places in the context of her whole life and career, as well as examining the great appreciation of her art, backed up with an abundance of testimony and sources.

//php comments_template(); ?>