Dec 5, 2012 /*php the_category(', ') */?> /*php edit_post_link('Edit', ' | ', ''); */?>
/*php the_author(); */?>
The jury of the III BNDES International Piano Competition announced the winners of two more award categories yesterday. Russian pianist Mikhail Berestnev (24) was named the Best Performer of Brazilian Music for his performance of Cartas Celestes by the composer Almeida Prado. Berestnev was also selected as a finalist and will play in the final round, next Saturday. Japanese pianist Akihiro Sakyia (23) won the Jury Prize. Congratulations to the pianists!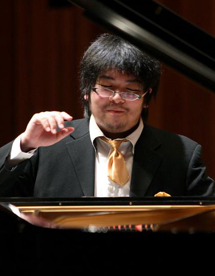 //php comments_template(); ?>